About us
We deliver exceptional scientific solutions for those who search for better health.
A biologics CDMO built on great science
We are a Swiss biologics CDMO (contract development and manufacturing organization) specializing in challenging protein expression services and based in Monthey, Switzerland.
The heart of ExcellGene is applying smart science and technology to provide high quality proteins.
We serve life science companies that need to move rapidly and confidently from concept and discovery to clinical use.
ExcellGene is privately owned, was founded in 2001 by Prof. Dr. Florian M. Wurm and is led by Dr. Maria João Wurm, CEO since 2017. Florian was a manager and scientist at Genentech Inc. and was among the pioneering scientists to generate manufacturing processes for the very first pharmaceutical proteins made in Chinese Hamster Ovary (CHO) cells. Maria (aka Dr. Maria J. De Jesus) developed several breakthrough technologies as Senior Scientist at the Swiss Federal Institute of Technology (EPFL) in Lausanne. These inventions have had profound effects on cell line development, and some have attained global application in early R&D work towards clinical manufacturing of biologics. Both founders are often invited to speak at conferences on the manufacturing of proteins with recombinant cells in bioreactors.
Why ExcellGene?
A focus on great science yields great results.
Starting from work on the very first pharmaceutical proteins made in CHO cells, we've always been driven by science and innovative thinking. As a result, we have unparalleled knowledge on protein expression in bioreactors, and a complete grasp on the control parameters influencing performance in large-scale bioreactors. Our twin expertise in biology and engineering enables us to successfully conclude the most challenging protein expressions and virus vector productions.
Remarkably productive cell hosts.
Our transient and stable protein expression technologies and processes are based on proprietary CHOExpress® cells – a uniquely productive and robust CHO cell host. We see similar performance for HEKExpress® (HEK cells) and for insect cells (FlyExpress®).
Experts from transfection to manufacturing.
We cover the pharmaceutical value chain from DNA construction and transfection to scalable process and manufacture for clinical use.
ExcellGene has a very deep understanding of the nuances of CHO cell clone development. We have seen in multiple projects that their thorough process ensures that each step is done right.
For an academic vaccine developer like me, it is of utmost importance to build our research program with the support of a biotech company with which we have built a high level of confidence and trust. Communication has to be easy and transparent, and the delivery of our product has to be in purity and quantity as needed, so that the timing for starting a clinical trial matches our plans. This is exactly the experience I have with ExcellGene. In addition to it, as a science-driven company, they bring innovative and creative solutions to complex problems.
Our clients
We serve biotech solutions worldwide
We've provided biologics and biotech solutions to hundreds of clients, including 6 of the top 10 pharmaceutical firms, biotech companies, contract research organizations and academic institutions. Clients choose us due to our singular scientific expertise from DNA to product and a highly personalized, communicative approach towards each project. Through this, we ensure that your project goals are delivered reliably and in good time.
Biotech

47%

47%

Big pharmaceutical

25%

25%

Academic

11%

11%

Other

18%

18%
Maria João Wurm
Chief Executive Officer
Dr. Maria João Wurm, known through her published record as Maria De Jesus (publications), was the first employee of ExcellGene and built the company through increasing managerial responsibilities. Chief Operating Officer from 2009 to 2017, she
was appointed Chief Executive Officer in January 2017.
Maria, mother of two, often speaks at international conferences for protein expression from animal cells and development and scale up of manufacturing approaches. Maria obtained a Master in Environmental Engineering from the University of Lisbon, Portugal and a PhD (Dr. es. Sci.) from the Swiss Federal Institute of Technology in Lausanne.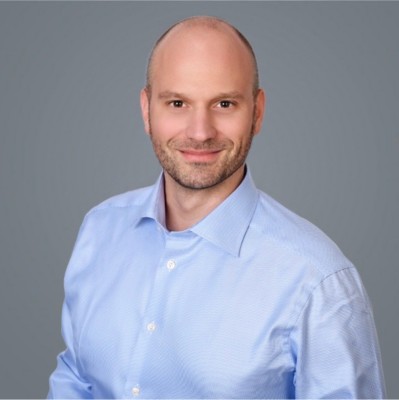 Divor Kiseljak
Chief Operations Officer Dr. Divor Kiseljak joined ExcellGene in 2012 as a Process Scientist to further the Company's expertise in transient gene expression in mammalian cells. Previously, he held the role of Director of Process Science, and later, Senior Director of Operations and Process Science. Over ten years, Divor has worked with dozens of clients on diverse projects ranging from recombinant protein design, through cell line and process development to final product delivery. Through his scientific leadership, as well documented in publications on Ebola and SARS-CoV-2, he has significantly contributed to the understanding of mechanisms and barriers for transfected DNA to be converted into high protein yields in cultivated mammalian cells. He received a Masters' Degree in Molecular Biology from the University of Zagreb and obtained his Dr. es. Sci. (PhD) from the Swiss Federal Institute of Technology (EPFL) where he contributed to highly visible publications on transient gene expression with suspension cultured HEK-293 cells. In addition, Divor is certified in both, CMC and biopharmaceuticals drug development, and project management in biotechnology.
George Hong
Chief Commercial Officer
Dr. George Hong joined ExcellGene in 2018 as its Chief Commercial Officer, bringing with him 20 years of experience in the biopharmaceutical, biotech, medical device (IVD), and life science industries. He has developed visions for organizations by identifying strategic growth opportunities and led teams from marketing, sales, distribution, finance, operations, QA/RA, R&D, engineering and operations to generate optimal outcome from P&L responsibilities. As a leader, he is passionate about connecting with people and gauging their interests to confront challenges head on. He has always felt personally driven to do what he can for the betterment of those around him. George earned his Ph.D. in Molecular Medicine from the
Duke University School of Medicine
, and his MBA in Corporate Entrepreneurship from the
Questrom School of Business at Boston University
.
Joeri Kint
VP of Global Business Development & Sales
Dr. Joeri Kint brings over fifteen years of biotech experience, and before joining ExcellGene, led the contract development and manufacturing division of Biotype GmbH in Germany. Joeri also held roles of increasing responsibility at Merck Animal
Health where he was responsible for GMP-process development & QC for veterinary vaccines. Joeri holds a Ph.D. in virology and immunology from the University of Wageningen for his work on the innate immune response against coronaviruses and associated cell line development.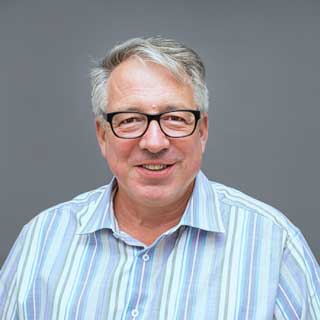 Sebastian Rheindorf-Zaorski
Chief Strategy Officer Sebastian Rheindorf-Zaorski holds an Executive MBA in Marketing and Strategy from University Illinois at Urbana-Champaign, USA and University of Warsaw, Poland and a MSc in Economics from University of Cologne, Germany. He joined the Board of ExcellGene in 2009 and was appointed Chief Strategy Officer of ExcellGene in 2018. Before joining ExcellGene he worked 20+ years for HypoVereinbank and UniCredit Group in different senior executive roles. Among others he was a Member of the VISA Executive Board Poland, the UniCredit Group Private Banking Executive Board and the Chief Data Officer Executive Board in Milano, Italy. His experience ranges from Finance, Sales and Marketing over Organization, IT and Procurement to Strategy and Governance.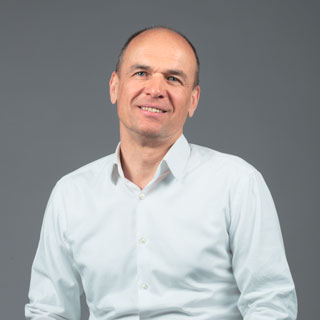 Martin Schmid
Chief Financial Officer Martin Schmid holds an Executive MBA in integrated Management from the University of Applied Science Fribourg, Switzerland and a BBA in Finance. Before joining ExcellGene SA and co-founding JMO Advisory and Associates Sarl, Martin developed and implemented tailored solutions in the fields of strategic planning, finance, project- and change-management as well as quality improvement audits in startup companies. He acquired much experience as CEO, CFO and Director of strategic- and M&A-projects in major food transformation companies.