This content has been archived. It may no longer be relevant
Receptor Binding Domain (RBD) SARS-CoV-2, Monomeric
Made in CHO cells
In addition to stabilized trimeric spike proteins, we also offer the RBD domain produced in the same CHO cell system. The RBD protein is easier to produce and to purify and is therefore an ideal alternative for applications where costs are the driving factor. Please contact us to learn about our pricing per gram or mg of RBD protein.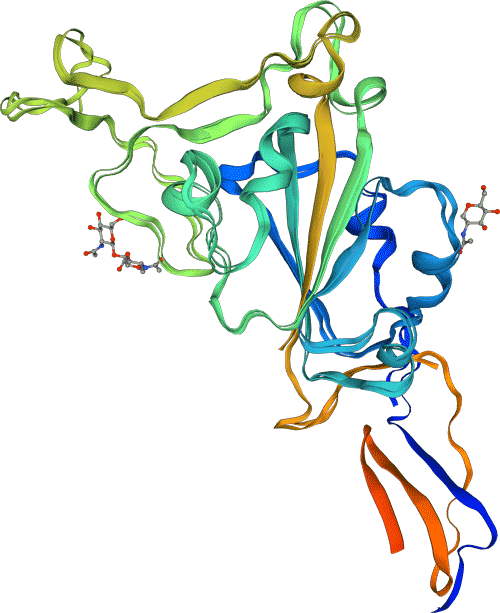 Product datasheet
This product is intended for research use only.
Receptor Binding Domain (RBD) SARS-CoV-2, Monomeric
Modifications
C-terminal extended with a strep and a polyhistidine tags (8 x His).
Isolate (Seq ID)
Wuhan-Hu-1 (GenBank: MN908947)
Expression system
CHOExpress

®

cells
Purity
> 95 % as determined by SDS-PAGE.
Molecular weight
The recombinant SARS-CoV-2 spike protein RBD consists of 251 amino acids and predicts a molecular mass of 29 kDa.
Endotoxin
< 1.0 EU per µg protein as determined by the LAL method.
Format
Liquid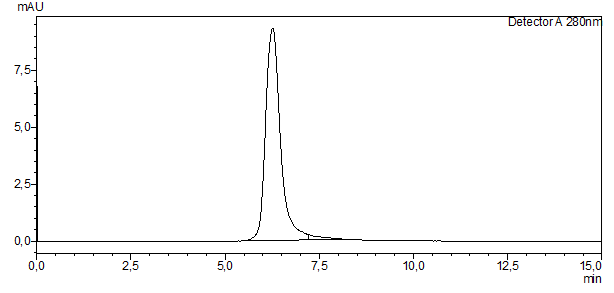 Verification of purity and size of the recombinant SARS-CoV-2 RBD protein monomer under non-denaturing conditions. Size-exclusion chromatography (SEC) plot with peak at 6.4 minutes, corresponding to a size of 29 kDa.
Verification of size and purity of the SARS-CoV-2 spike protein RBD under denaturing conditions, non-reduced (NR) and reduced (R). SDS-PAGE gel showing a band corresponding to the size of the RBD monomer; ˜ 29 kD.