Modern Vaccines
Manufacturing, Bottlenecks, from DNA to product
30 August 2022
A one day science symposium
at the EPFL SwissTech Convention Center, Lausanne, Switzerland
Talks & discussion with amazing speakers
Including Patrick Soon-Shiong, Rino Rappuoli, Jamie Triccas, Michael Watson, Paco Pino, Maria Wurm and Florian Wurm
You're invited!
Join us for a day of talks, discussion and networking. Register your interest now, as seats have limited availability.
Our world needs innovation in vaccine manufacturing
Making vaccines and therapeutic products for the world is a highly complex enterprise. The COVID-19 pandemic has shown a great need for science and technology to quickly develop effective and affordable solutions.
For protein-based therapeutics and prophylactic agents, from DNA to product, poor manufacturability is one of the major bottlenecks that prevents great ideas from making it to the clinic and market.
ExcellGene aims to bring people together to discuss these bottlenecks and challenges: top scientists, thought leaders, regulatory experts, investors and political representatives, covering industry and academia.
On August 30th 2022, meet us in Lausanne, Switzerland for a one-day (free of cost!) symposium of talks, discussion and networking.
Let us reflect, learn, push for innovation and remove barriers, and thus pave the way for modern and efficient approaches in developing vaccines and therapeutics on a global scale.
A different kind of scientific symposium
Conferences on bioprocessing for biological products often seem to miss the main reasons why manufacturability is a key factor that hinders progress to clinical trials.
Good ideas are not lacking, but getting things done is cumbersome. To explore and ensure effective discussion on the subject, this symposium will focus on:
Getting all sides of the story: a pragmatic view
Bringing together people that share their experience across industry, academia, regulatory, politicians …etc.
Problem-solving through lively discussion
By engaging everyone in the discussion, we aim to get answers to complex questions, balancing opportunities and risks.
Starting open questions / issues to tackle
Manufacturing of protein-based antigen from clonally derived cell lines?
Needs to show removal of theoretical virus load from CHO cells that never had an issue with virus loads in harvests of cell culture?
Proof of clonality: an unnecessary exercise due to misunderstanding by regulatory examiners?
Purity in antigen preparations for recombinant vaccines: how far must we go?
Cell line stability studies: 3 month of wasted time?
FiM studies with microgram-quantities of protein, do we need non-human primate studies first?
Key Facts
An exceptional and unique one-day symposium
August 30th, SwissTech Convention Center Lausanne Switzerland
Manufacturing Science in Pharma/Biotech
A neglected topic in Research Non-commercial
Outstanding thought leaders in academia and industry
Share their view and insights
Celebration of 20 years of ExcellGene
From a one employee EPFL spin-off to an international service company (DNA-product)
No cost for registration, lunch and cocktail
Great discussion and networking opportunity. Students very welcome!
ONLY 250 seats available
A meeting with in-person attendance
Venue
EPFL SwissTech Convention Center, Lausanne, Switzerland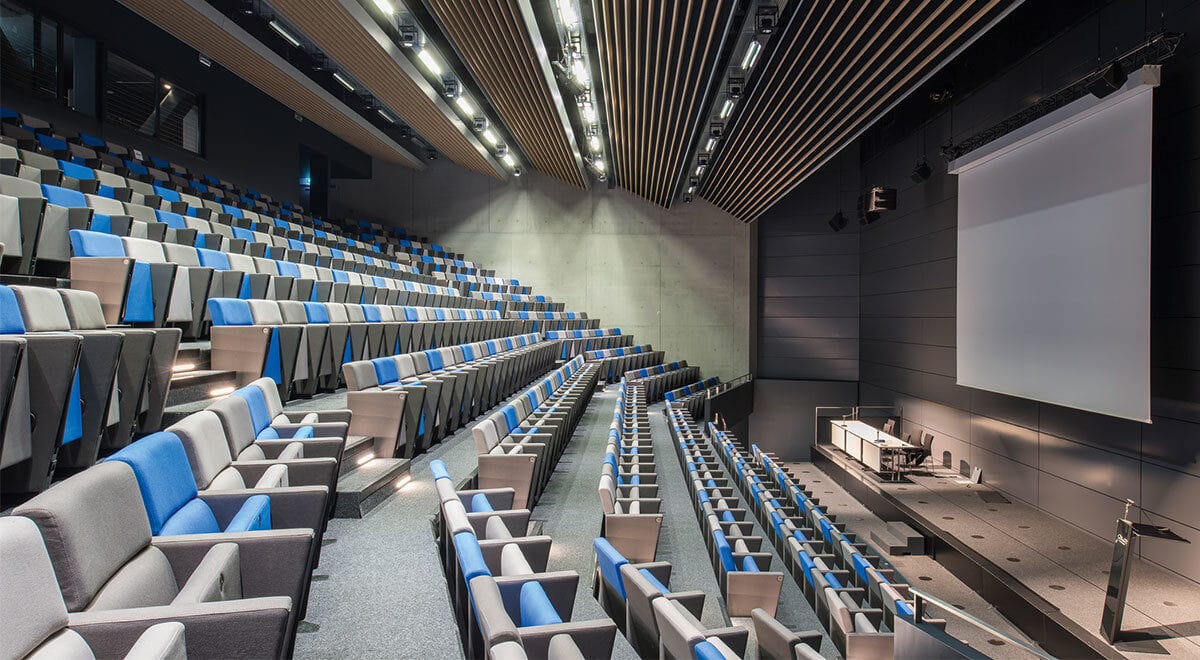 Day program